blame it on the hormones.
normally i wouldn't post such personal things that I might regret but typing things out can sometimes help especially when I know the ones reading it are mostly people who know and love me & will give me encouraging feed back.  I am getting really nervous about my hormones and emotions after the baby arrives. When I had Eislee, during pregnancy I wasn't very hormonal & had...
2 tags
1 tag
We are feeling all better. Sick for about 3 weeks, and then spent a week playing catch-up. Eislee's birthday celebration was perfect. Sweet time with loved friends. She seems so much older now that she's officially 2. She is talking so much more & becoming such a fun playful little toddler. This last week she even moved on to the 2&3's in Sunday school. It was...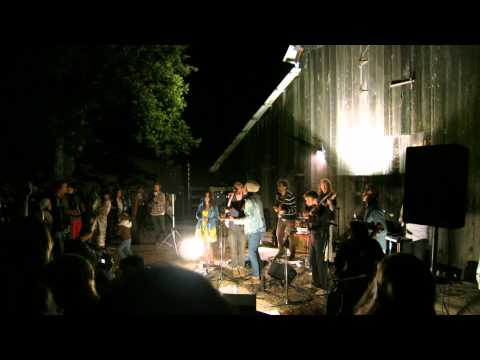 right now.
I dont know how but life seems to get busier and busier as the years go bye. I am thankful to say I am busy with things I enjoy and am very blessed.  I have a spur of the moment free spot to sit here and tell you about life right now. I am now 20 weeks preggers. Half way there… It's going by too fast! I am falling in love with our little man in side already. If you didn't know,...
Watch
magical.
Woke up singing this song this morning...
And now the weak say I have strength By the spirit of power And now the poor stand and confess That my portion is served and I'm more than blessed And now our hearts burn with a flame A fire consuming all for your son's holy name And with the heavens we declare you our king We love you Lord We worship you You are our God You alone are good. And now your church shine as the bride That...
13 weeks
Haven't blogged consistently since I was preggers withs Eislee. But I guess its what I do when I'm pregnant so here goes :) I am now 13 weeks & doing good! Had my first Doctors appointment 3 weeks ago and got to see the little peanut and its heartbeat. & My next appointment is next Tuesday :)  First and only craving so far is grilled peppers from 'La Morenita'. I...
My first 5k.
Everyone in my family runs. So when we moved back to my home town where my sister and her family live as well as my parents, I had to join in the family run club, ha. Nothing to crazy. Before I could barely run 1 mile, I haven't really done much excercise since high school. I started slow and just added a little to my distance each time I ran so I would be ready becauuuusee my mom...
Potty Training Break. Last week we started potty training Eislee. The first two days were amazing. She kept pooping on the potty and leaving her diapers dry, it was great. It seems though that as each day went on it got harder and harder to get her to go on the potty. That past two days have been the worst. It's like she is just waiting for us to put a diaper back on and she holds it...
    Here I am back to blog after way to long. I'm not going to say "Where should I begin?" because I don't have an answer, I'm just going for it. In the past 6 months I probably have thought about blogging at at least once a week, but a lot has changed for The DosterLove family. A few weeks after my last post, we moved out of our little house, back to our hometown...
Great is Thy faithfulness, oh God my Father; There is no shadow of turning with Thee; Thou changest not, Thy compassions, they fail not; As Thou hast been, Thou forever wilt be. Great is Thy faithfulness! Great is Thy faithfulness! Morning by morning new mercies I see. All I have needed Thy hand hath provided; Great is Thy faithfulness, Lord, unto me! Summer and winter and springtime and harvest,...
Eislee's 1st Birthday
the day couldn't have been more perfect <3 Eislee is so loved and we had a fabulous day with our family & friends …. The End!
Thanksgiving in my heart.
Thankful for… my saviour Jesus Christ my husband my daughter my father & mother my sister & brother my in-laws; sisters, brothers, parents, cousins a place to rest, my bed :) friends, who are encouraging grace Jesus my strength health time music (if you were given 30 seconds to name a few things you are thankful for <3)
DosterShop
  I have finally joined the fun on Etsy! I am constantly finding the most adorable pieces of baby & children's clothing and have come up with quite a collection! They're fun to gift and dress up Eislee in everyday but now it's time for business!! I will slowly be adding items over the next couple of weeks just in time to have a nice selection for Holiday gifts and shopping! I...
Afghans for Eislee
I just love buying afghans for Eislee.. I think I bought her the first one when she was one month old, and she probably has 10 now! They are so cute and snuggly!    & she loves snuggling and playing with them! Her favorite is hiding in them and then revealing her face "Peek-a-booo!" welp that's all just stopped by, still got lots to do for Peanuts birthday bash Saturday!...
Been on vacation with my man going here and there & Planning Eislee's 1st Birthday party!!! Haven't had time to blog but will be back soon :) Hope you're having a lovely day! xoxo, Lea
I'm gonna walk soon!
xoxo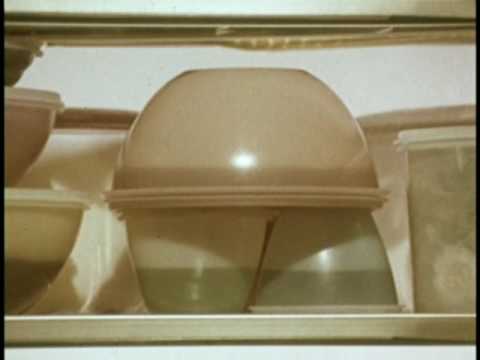 1.   My most favorite birthday was       Oh man I pretty much love them all and am thankful for them… but one that immediately comes to mind is my 22nd birthday Brian (my husband) & my Brother thru me a surprise birthday party @ my brothers house and I really had no idea… all of my bestest friends were there :) . 2.  My worst birthday was    What a terrible question, I guess...
Haircut.
Needed one bad. Believe it or not we cut 5 1/2 inches…. It definitely looks a lot shorter in person…. what'd'ya think?…I love that it's healthy but can't wait for it to grow back, he he! Thanks Jenny! xoxo
Our room
Hello there! Today is the beginning of our room by room tour. ( By Request ) First up Our Room. I've actually wanted to do one of these for a while but there's a lot I would like to change in each room but if I wait until all that is done it could be years before I do these post :) So here it is. Starting with our super comfy bed! This bed frame is new we just got it a few months ago...
Eisleeeeeeeeee
Yesterday & Today <3 Eislee is 9 months & one week old! She is fabulous! She is so much fun, very squirmy in a good way her crawling is kinda all over the place but she's pretty much got it down! She sits up like a pro & plays with all her toys! She goes to the grocery store & thrifting with me & loves it :) Every single person we pass has to talk to her or at least...
 1.   I am a (morning, evening, middle of the day person)       hmmm it's never the same i'm a happy when i've had good sleep and coffee person haha and mostly when the weather is nice and the sun is shining :) & the dishes and laundry are done haha 2.  My favorite Pandora stations are    there's so many of them, but i am currently listening to She&him <3 3....
Texas
Happy First 4th of July to Eislee :) Here's just a few of the pictures I took while in Texas :) xo
1. The best news I ever received was when Brian proposed, that he wanted to spend the rest of his life with me! . 2. Something I'm looking forward to is everything the Lord has for our future! Growing old with Brian, watching Eislee grow up, possibly having more kids! All the adventures I know that are to come, LIFE! . 3. Something I would never do is sing in public, go...
...
We had a long day who knew how stressful it could be packing :) ( not really that stressful, i'm exaggerating) But Peanut & I had a tired day :) Off to Texas We go :) Heehaw!! See you in a week, everyone have a happy 4th! xo
Listen
Pinterest
Pinterest!! Well for those of you who don't know I'm in love with Pinterest, such a great idea and spot to store all things you like & love out there in the blogworld. I discovered it a few months ago and became a member after being inspired by my sister (in-law) who had blogged about how fun it is! I tried to pick some of my favorites to share with you but I really just love it...
Planning for Texas :)
Friday we will be leaving for Texas for a week :) It's 4th of July @ the lake time again :) I can't believe it's been a year already! This time around will be a little different, in that I won't be pregnant. Eislee's first trip to Texas!! & on a plane! I'm so excited! Brian's family is from Texas, we get to hangout lakeside and relax, have fun, laugh a...
thestephenhowardfamily Giveaway :)
      Hello all! Good Monday Morning! I just wanted to post a fun little link to my friend Jessica's blog! She is having a Giveaway! For mommies, aunties, or grandmas of little girls! Head on over to her blog thestephenhowardfamily to enter! Okay oven timer is beeping, muffins are ready <3 xo 
I've never linked up with another blog, as far as joining in on one of their weekly post. but for sometime I have very much admired "Fill in the Blank Friday" over at The Little Things We doSo here goes, & Happy Friday! Feel free to join in <3  1.   The last thing I ate was       "CookKwee's Maui Cookies" ,white chocolate macadamia nut. Our next door...
a little golden book(s)
Some of you may know, but for those of you who don't I love old children's books, especially a little golden books! I have been collecting them for Eislee since she was born and have a pretty fun collection :) I started reading her a few pages each day and she seems to love it. Well today we went to Superior thrift with our lovely friend Tina & found a goldmine of very cute...
Flea-Market. ( Not the fun one)
For the last week, life for DosterLove hasn't been too fun. Not only not fun but frustrating. It's gross & annoying but I guess happens to the best of us with pets. On Friday morning I woke up and had a terrible amount of flea bites on my feet. Urggghhh, then to top it off, Eislee woke up and I found two flea bites on her leg, that made me so upset….I had noticed this small...
Happy Fathers Day!
     Instagram-Style :)  xoxox Eislee loves her Dadda!  & Happy Father's Day to my Dad, I love you so much you're such a wonderful, JesusLoving, encouraging, silly, fun, hardworking, amazing Dad! I appreciate you more than words can say!  Eislee & G-Pa :) (My Dad!)
Mommy, the waters too cold!!
This last Sunday was a hot one and we figured it was the perfect day for Eislee's first dip in the pool. We headed on over to Brian's parents for BBQ dinner and got our swim suits on :)  I slowly got in the water with Eislee and did a little splash here and there… She loves splashing in the the bath!   We think she didn't like it because it was cold and not warm like...
Vote for Eislee →
Baby Levi Celebration
My lovely friend Michelle is Due July 10th! (but she's going to have the baby before then :)) Yesterday I, along with many of Michelle's friends threw her a baby shower! It was such a nice day & I believe every one had a nice time. Levi Cash got some very cute welcome to the world gifts! I can't wait to meet him and snuggle with him :)  ...